Landing Page introducing the sewing category, encouraging to join the sewing community at Creativebug.
iPad app designed for browsing and collecting your favorite Creativebug videos.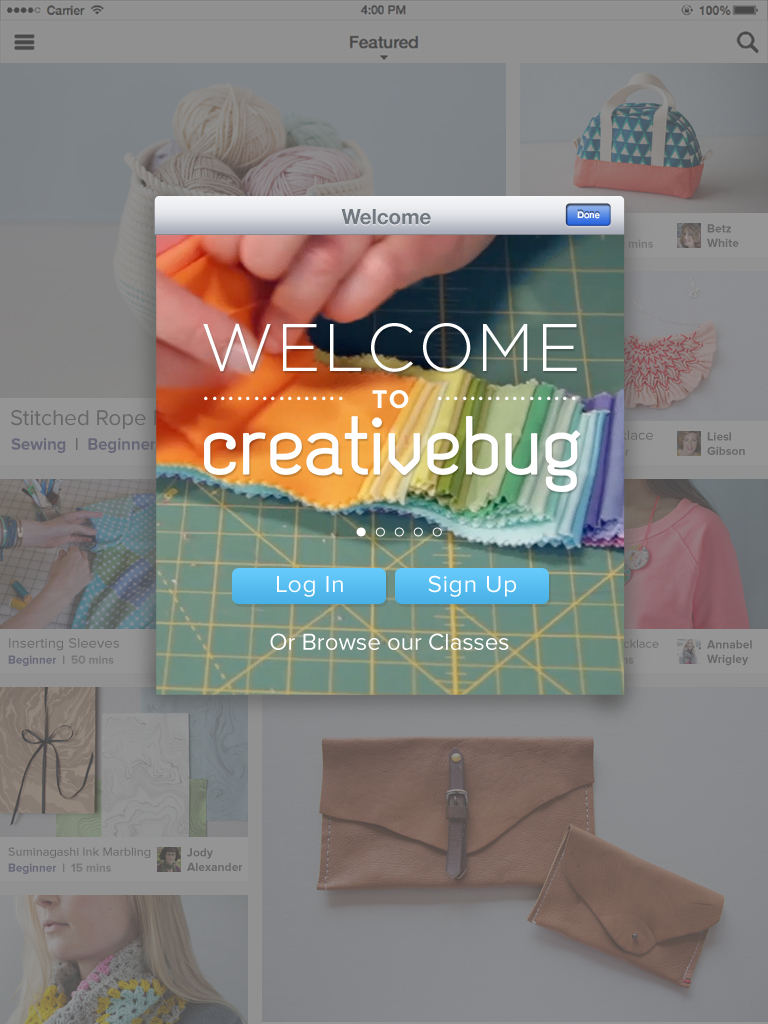 Early iterations of the iPad app style guide.
Poster Design and Branding for the Creativebug live craft event "Handmade Crafternoon", in partnership with New York Public Library.
Branding created for Creativebug's new Pop-Up shop offering limited edition kits for crafting projects, coupled with exclusive video